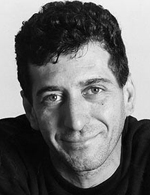 Glauco Villas Boas
Glauco was the leader of the Céu de Maria church in Sao Paulo, Brasil. He passed in March of 2010 while performing his duties as a leader and teacher of the Santo Daime doctrine. He is sorely missed by members of the Santo Daime all around the world.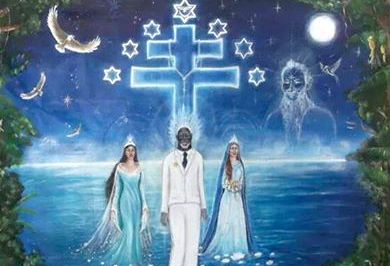 March 10th
March 10th marks a great celebration of the month of the Patriarch. Glauco and Roberval's birthday.
30 years ago, when the Acrean from a family of rubber migrants, son of Colônia Cinco Mil, began his journey of partnership alongside Padrinho Alfredo in the expansion of the Baptist Doctrine of Mestre Raimundo Irineu Serra, Glauco Vilas Boas from Paraná founded the São Paulo church , which would be one of the main bases of the oasqueira entourages in the universe of southern Brazil.
From indigenous peoples to Mestre Conselheiro, from Zen Mestres to Valcirio Grangeiro, from Yawanawás to Krenaks, from graffiti artists to Rastafaris, the epicenter of the New Age developed under the regency of King Salomão and under the gaze of Currupipipiraguá. And due to one thing or another, the union between the Verbo Amar and the Chaveirinho was formed. The spiritual menu of this dear date.
If we can translate Glauco and Roberval and the 10th of March celebration, the translation would be friendship and sociodiversity. A cartoonist accordionist and a flour-making guitarist. The mixture of races accompanies the "Water of March" in this opportunity of light, union, fraternity and, above all, forgiveness.
That this March 10th we may be dressed in the soft and regenerative clothes of Christian forgiveness. He who is renewed in Christ will always have a friend close by.
Viva Padrinho Glauco and Viva Padrinho Roberval! Agents of the spiritual elite, high level of Colégio Mariano.
The entrance Rao of the Golden Hall has a key chain and verb: Love.
Viva the good friendship!
Viva the March festivities!
Viva the Patriarch Saint Joseph!