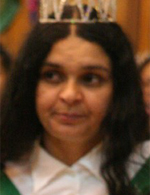 Madrinha Nonata
Madrinha Nonata (Raimunda Nonata de Melo e Souza) is a daughter of Padrinho Sebastião and sister of Padrinho Alfredo. She is the Madrinha of Céu do Mar in Rio de Janeiro.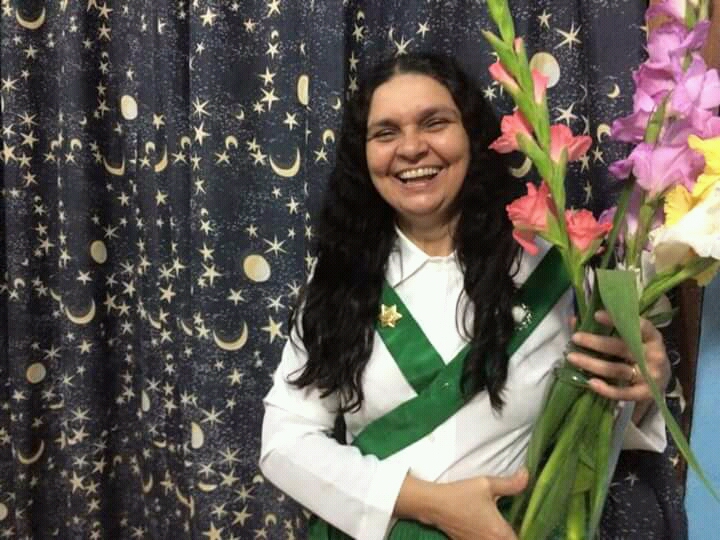 ✨
* ANNIVERSARY MADRINHA NONATA – 58 years old *
✨
Nonata is our dear sister, mother, grandmother, godmother and first-class medium, as she accompanied our father Sebastião on this mission. Since she was a little girl, she has been a very spiritual person. She was Dad's companion, an assistant in the spiritual work. On a day-to-day basis, she was the daughter closest to him. And that we can see in the pictures. She was always with him.
It is not surprising that, after becoming an adult, she also received this mission that her father gave her, these Enlightenment Works. Nonata is firm. Within the work she is a reference of firmness. We ourselves get guidance from her, because in addition to being really younger, within the Divine hierarchy she is older.
And she also has her Church. She is a very capable godmother and beloved by her godchildren in Rio de Janeiro and around the world.
When she was little, she drank strong Daime and aimed a lot. After that miração, she became very attached to her mother, Madrinha Rita, and would not leave her side for anything. If she had to get away, she always sniffed at Mom. Always very affectionate. As she is today, trying hard to always be here. But even when she is not there, because she has many things to do as a grandmother and godmother, she is very present. She helps us with everything we need, being a safe haven for our family, especially for our mother.
Dear sis, we wish you a happy new cycle with much prosperity, abundance and strength on your journey. May our dad always be present with you, intuiting you in this mission, giving you strength to help us fulfill this mission. We love you very much, thank you for everything and look forward to seeing you soon at Mapiá. If it is God's will!
Viva to the birthday girl!
Text: written by his sisters Marlene and Iracema.