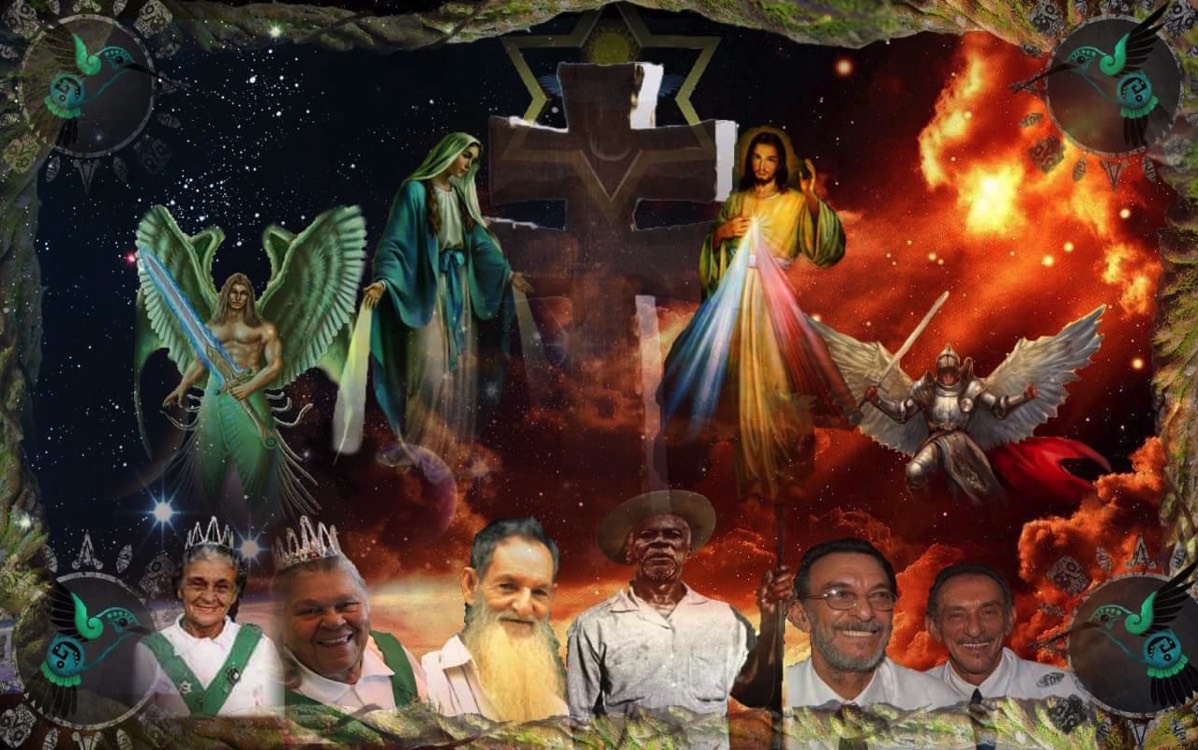 Works of the Santo Daime
The essential teachings of the Doctrine are transmitted through the hymns, which, when sung, create a direct link to the astral and the Divine. Master Irineu received 129 hymns within his hinario, or hymnal, and his hinario marks his spiritual journey and evolution from when he began drinking the Daime until his death. Through the singing of his hymns, the participant is able to connect with the spirit, teachings, and salvation of the Master and, in many ways, begin walking the same spiritual path which the Master walked.
Hymns are often received as direct transmissions from the astral, and it is through the singing of hymns that teachings of the Master, Padrinhos, and Madrinhas are passed to the members. Through the force of the sacrament, the hymns become living testimony and bring specific energies of healing, strength, communion, forgiveness, and remembrance. Many members of the church receive hymns, and there are literally thousands of hymns throughout the Doctrine.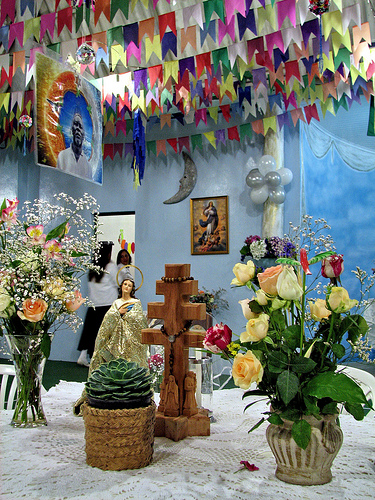 The singing of particular hinarios conicides with official dates on the Santo Daime calender, which includes the singing of the Master's hinario on the Virgin of Conception (Dec. 7), Christmas, Day of Kings (January 6th), St. John (June 23rd). The hinario of Padrinho Sebastiao is sung on Master Irineu's birthday (Dec. 15), Saint Sebastian (January 19th), Madrinha Rita's birthday (June 25), as well as Brazilian Father's Day. Padrinho Alfredo's hinario is sung on Padrinho Alfredo's birthday (January 8), St. Joseph (March 18th), and Saint Peter (June 28th), as well as New Year's Eve (December 31st).

Non-Portuguese-speaking members often "receive" hymns in their native language.

The hymns of the Santo Daime tradition are organized into books called Hymnals or Hinários. Some collections contain hymns received by one person, while others are collections put together to reflect an intention, such as Healing, Concentration, Mediumship study, or Mass.